Casa Propia
Casa Propia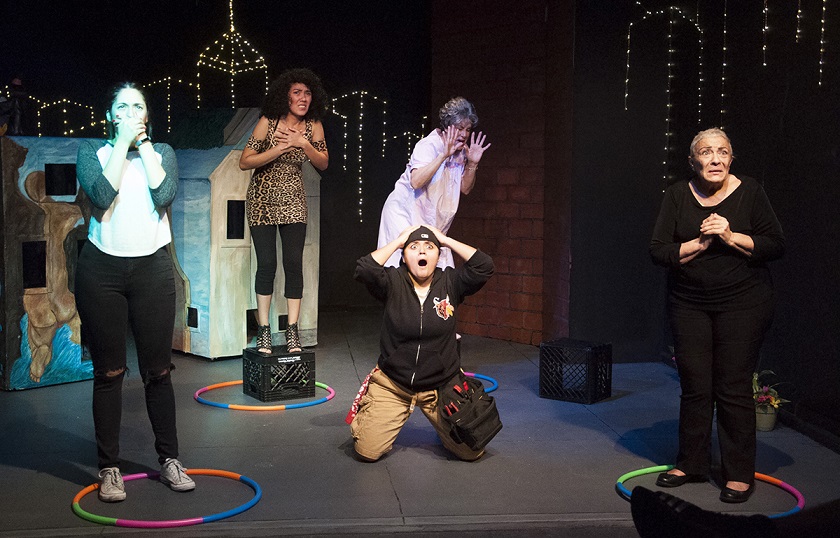 Show Information
Winner of Repertorio Español's "American Dream" Playwriting Contest, Dolores Prida's CASA PROPIA was first produced by the New York-based company in 1999.
Aguijón Theater's Midwest premiere of CASA PROPIA opened on October 18, 2018 as part of the Chicago Latino Theater Alliance's (CLATA) 2nd Destinos Chicago International Latino Theater Festival.
The play focuses on the emotional struggle between Olga, who wants to buy a home, and her husband Manolo, who sees homeownership as constraining. But through them and the play's other characters, it also explores such issues as infidelity, domestic abuse, personal responsibility, and friendship.
According to the late Prida, "The play is about realizing that 'American dream' of owning a home-but it goes beyond that. It's a sort of 'A Room of One's Own' infused with Lysistrata. It ends up being a play about a community of women who, ultimately, cannot be dispossessed because they have a house of their own–in which men can come and go, but they remain. It also deals with domestic violence of various kinds. And despite all of that, it's a lot of fun!"
"We're known for 'heavier' fare," says Marcela Muñoz, Co-Artistic Director of Aguijón Theater, "this time around we wanted to – probably needed to – have a bit more fun and give our audiences a chance to catch their breath without, of course, turning our backs on the social issues that will always be central to our work. Casa Propia can be described as a delicious dramedy and (director) Sándor (Menéndez) has infused it with a musicality that, although not part of the script, fits perfectly."
Aguijon Theater
Take Note
This production is free of charge. The links below will take you directly to the theatre's website.
Buy Tickets
When would you like to attend this show?
Enter offer code HOTTIX before selecting your seats.
Wednesday, Jan 27

---

Thursday, Jan 28

---

Friday, Jan 29

---

Saturday, Jan 30

---

Sunday, Jan 31